Woodwind Teachers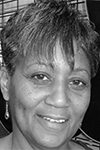 Ejuana Andrews – $35 Per Lesson

Ejuana's primary instruments of choice are piano and flute but she also has extensive knowledge of most other woodwinds, thanks to her degrees in both musical performance and music education. She has over 30 years of teaching experience in both private music lessons and classroom environments. Ejuana specializes in traditional styles as well as worship music and jazz.



Joshua Barnes – $35 per Lesson
Joshua grew up in Georgia, Kentucky, and Arizona. He graduated from The University of Arizona in 2014 with a Bachelor's Degree in Music Education, with flute being his professional instrument. Before moving to Virginia to pursue a career as a military musician, Joshua taught music in the public schools for five years. Although he has stepped out of the classroom for the time being, Josh still supports the music programs within the local community and enjoys making music while teaching others in order to keep his educator wits about him. When not at work, you can find him working on home projects with his husband!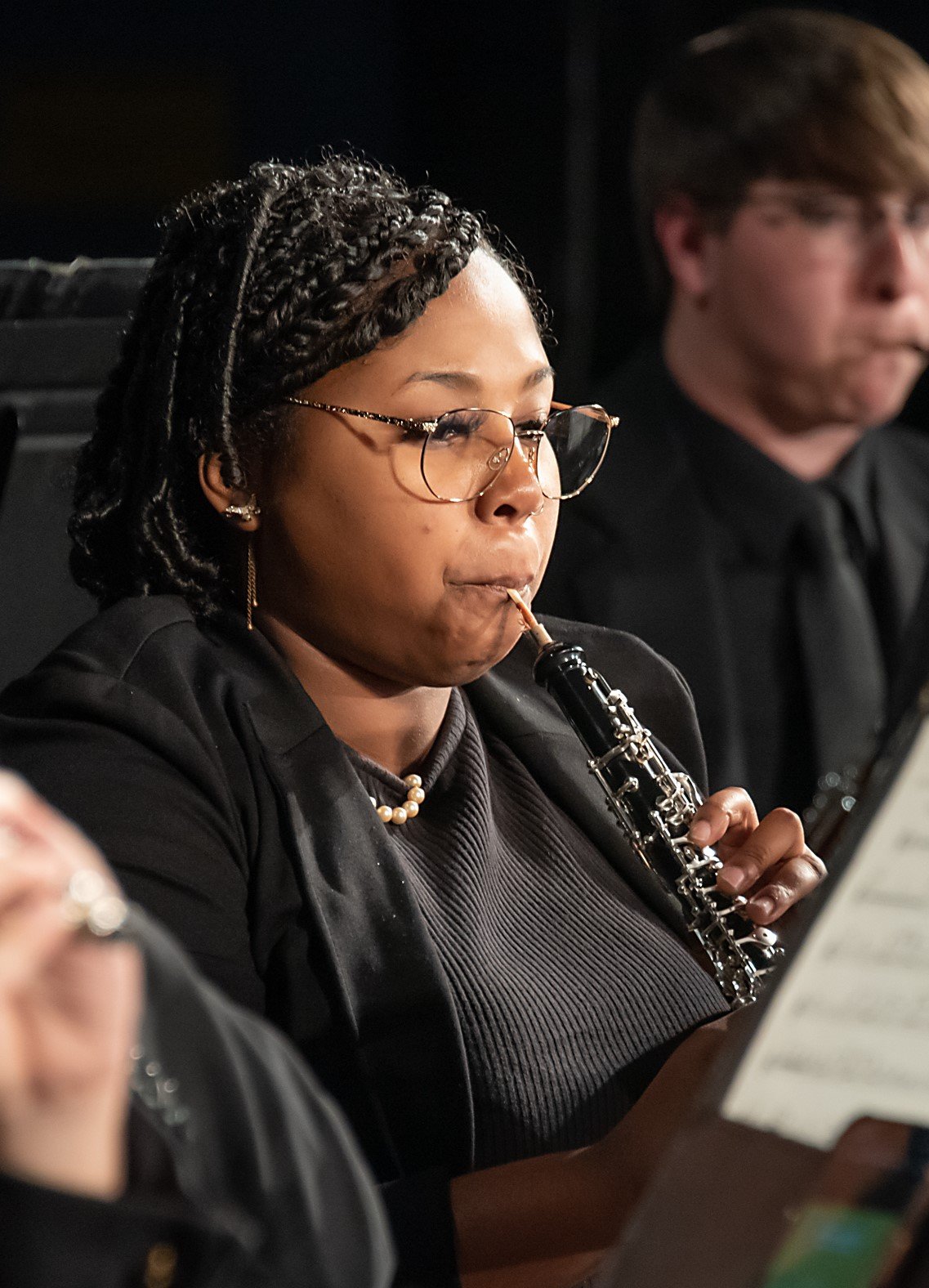 Mykia Buford – $35 per Lesson
Mykia Buford is an oboe player from Stafford, VA, participating in a Music Education B.A and a minor in Africana Studies at West Virginia University after transferring from East Carolina University School of Music working towards the same degree.


She has been performing since a young age, beginning on piano and flute, and was switched to oboe in 2014 during her first year in highschool. Mykia's senior year of highschool at Charles J. Colgan High School she studied under Laurel Siberts, a prominent double reed instructor in Northern VA, making second in All-County, principal in All-Districts and twelfth oboe in the state of Virginia during All-State auditions.


Mykia has studied oboe under Bo Newsome M.A. at ECU and most recently at WVU with Cynthia Anderson M.A., and performed in the Fall 2021 Oboe Studio Recital, performing the duet "Stomp Box" by Robbie McCarthy with grad assistant Opal Curry. She has played a range of other works by Bach, Tchaikovsky and written arrangements by Professor Cynthia Anderson including "We Don't Talk About Bruno" from Encanto, "What's This?" from The Nightmare Before Christmas, and "The Prayer" from Overture to Hansel and Gretel by Englebert Humperdinck. Ms. Buford has played in multiple ensembles at West Virginia under directors Dr. Cheldon Williams of the Symphonic Band as principal and Dr. Mitchell Arnold of the Symphony Orchestra. As a member of the Symphony Orchestra she was given the opportunity to see Yo-Yo Ma perform with the Wheeling Symphony Orchestra in Pittsburgh, PA with guest artist beatboxer Chrystlez Bacon in September of 2022. Of the several members of the WVU faculty that played in the Wheeling Symphony Orchestra, her professor Cynthia Anderson was in attendance. Cynthia Anderson used the oboe as a gateway to all of the arts for her students, requiring studio members to attend ballets with symphony orchestras once a semester in Pittsburg, PA and offering abroad opportunities to New York, Paris, and most recently Austria.


Mykia Buford has had the opportunity to play riveting solo works such as Hayden's Oboe Concerto in C Major, Marcello,and most recently Mozart's Oboe Quartet. Her performance repertoire extends from contemporary works Lincoln Portrait composed by Aaron Copeland and Symphonic Songs for Band by Robert Russel Bennett in East Carolina University's Wind Ensemble under Dr. Scott Carter, to Beethoveen's Symphony No 5 with ECU Symphony Orchestra under Dr. Jorge Richeter and A Pastoral Symphony by Ralph Vaughn Williams under Dr. Mitchell Arnold at West Virginia University. Arguably, Mykia Buford's most memorable performance was a piece by Florence B. Price (1887-1953) transcribed for Symphonic Band by Dr. Cheldon Williams, as Ms. Buford played principal oboe on a historic work lost through time by the first Black female composer to premiere a full-length work with a major symphony like the Chicago Symphony Orchestra.


She has been a recipient of the WVU Canady School of Creative Arts Scholarship since 2020 and received the Friends of the School of Music Scholarship while studying at East Carolina University from 2018-2019.


John Nelson – $35 per lesson

Brass: Entry to advanced. Trombone, euphonium, tuba.
John has a BA in Music Ed. from Trenton State College, NJ. He taught junior high school instrumental music for 13 years and is a former member of the Rappahannock Pops Orchestra. He is currently the principal horn of the Fredericksburg Community Concert Band and a member of the UMW Philharmonic.



April Wheelis – $35 per lesson

Brass: Entry to advanced. Trombone, trumpet, euphonium, tuba, saxophone, clarinet, and vocals.
April Wheelis has over 20 years experience in various instruments. She studied performance, theory and composition in the jazz program at the University of Maine, Augusta. She has also played in various orchestras and ensembles. She is currently the Music Ministry Director for Rock Hill Baptist Church, working with adults and youth on both choral and orchestral music.