Powered PA speaker rentals

Yorkville YXL15SP POWERED SUB
$70.00 PER DAY

HARBINGER 4112 POWERED SPEAKER
WITH BLUE TOOTH
$40.00 PER DAY

Pro Audio Rentals
We offer a wide variety of affordable rentals ideal for DJs, churches, bands and events! Please be sure to review our rental requirements and restrictions. If you have any questions or wish to set up a large rental/purchase order, just give us a call at 540-659-6687. Our knowledgeable staff will be happy to help you!
Basic system example:
Mixer, 2 speakers, and stands –
$100.00
per day
Individual Items:Mics
Wired –
$10.00
per day
Wireless –
$55
per day
Mic stand –
$2
per day
Mic cable –
$2
per day
Mixers

Passive Mixer large format with equalizer and effects $35.00 per day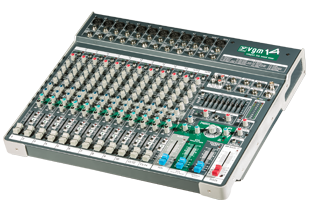 Powered mixer 8 channel 800 watt –
$45.00
per day
YAMAHA BCR
Unpowered –
$35.00
per
Cables
Line, speaker, or mic cable –
$2
per day each
Stands
Mic, speaker, or keyboard –
$2
per day each
BANG! Music Rental Requirements:
Local address
Drivers license
Credit card
Work address and phone
Email address
Rental Restrictions:
Renter must be 18 years or older.
Rental must be picked up and returned by renter. No equipment will be released to any other person.
Renter is responsible for the care, use, and return of all equipment rented, including: cases, carry bags, power cables, and attachments.
All prices listed are examples and subject to change.
Renter must be a local resident.
A new rental customer will be required to place a fully refundable deposit at the time of rental pick up.
All rental periods can be extended. 2nd day half price. Sunday no charge.