Piano Teachers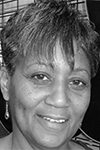 Ejuana Andrews – $35 Per Lesson

Ejuana's primary instruments of choice are piano, flute, and clarinet, but she also has extensive knowledge of most other woodwinds, thanks to her degrees in both musical performance and music education. She has over 30 years of teaching experience in both private music lessons and classroom environments. Ejuana specializes in traditional styles as well as worship music and jazz.
Melissa Baird – $35 Per Lesson
Melissa graduated from Shenandoah University in 2015 with a BA in Music Therapy. Her focus was special needs of all ages. She has been teaching music lessons for 8 years. She takes a "music therapy approach" to all lessons she teaches. All children learn differently, so Melissa designs the lesson to fit the student's learning style. Along with teaching piano, ukulele, beginner guitar, and voice, she also teaches Music Together
® classes for children ages birth through five years old.
Rebecca Evans Case – $35 per lesson
ONLINE ONLY

Rebecca has been teaching piano at BANG! Music for over 10 years, and her students range from 3 years old to mid 40s. She specializes in beginning students, especially children. Rebecca has accompanied school concerts and has played in numerous churches. Dr. Evans enjoys classical and Broadway Music.
Becca Griffitts – $40 per lesson

Becca is a local worship leader, specializing in rock, pop, and classical with a strong emphasis in theory. She prepares students to thrive in professional performance environments.




Daniel Kennett – $35 Per Lesson

Daniel Kennett is a classically-trained clarinetist with more than 14 years of experience playing and performing on stage. He has performed with ensembles such as The Pacific Lutheran University Wind Ensemble and Symphony Orchestra, the Seattle Festival Orchestra, the Seattle Wind Symphony, and the United States Marine Corps Band. Due to his experienced background with music, he has an extensive knowledge of orchestra, wind band, and chamber ensemble literature, as well as beginner piano. He has toured and performed in various parts of the world such as: Japan, Guam, The Solomon Islands and Thailand.


Lisa Lim – $35 per lesson
ONLINE ONLY

Lisa Lim is a three time WAMA (Washington Area Music Association) award winning multi-instrumentalist,
performer, clinician, music educator and songwriter! Lisa offers guitar lessons, acoustic/electric, all styles and levels. Beginner to intermediate lessons on keys/ piano, mandolin, electric bass guitar, and tenor ukulele. She also offers lessons in music theory, performance and songwriting. Lisa has toured and performed extensively throughout the U.S. for the past two decades. She is a faculty member of National Guitar Workshop and writes occasional instructional columns for various national music publications. In 2015, Lisa was one of top five finalists in Truefire's Next Top Guitar Instructor Competition. Lisa Lim is endorsed by GHS Strings, PRS Guitars, Taylor Guitars, Daisy Rock Guitars, Retro-Sonic Pedals, Source Audio Pedals, Spectraflex Cables, Levy's Leathers, Pedaltrain Pedalboards & G7th Capos.


Julie Ann Mack – $35 per lesson

Julie Ann Mack is an accomplished vocal, clarinet, and piano instructor with a Bachelor's degree in Music Education from West Virginia University ('14). She has been teaching in a private studio and classroom setting since 2012. Currently, she is teaching chorus at Rodney Thompson Middle School and can be seen performing at Pied Piper Theatre of Manassas, and Christian Youth Theatre of Fredericksburg.



Joanna Smith – $35 per lesson

Joanna Smith has been playing upright and electric bass, piano, and cello for the past ten years. She received her BA in music from the Univ. of Mary Washington in 2012, spending four years in the UMW Philharmonic and Jazz band. She can be seen playing regularly in Fredericksburg and abroad with various groups in styles ranging from jazz to bluegrass and rock.



Eliane Sunderlin – $35 per lesson

Eliane is a graduate of the Federal University of Goias, Brazil, where she earned degrees in music and piano. She performed piano nationally in Brazil as a recitalist, and played chamber music in the Conservatory of Music of Anapolis, Brazil. She has had a great passion for music since early childhood where she started playing in church at a young age. She has played piano for churches in Brazil, California, and Virginia. She also enjoys composing her own music. She has been teaching students of all ages to play piano since 1994. Eliane helps students develop their skills and become independent musicians, learning to play and enjoy the music that they love.